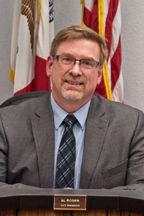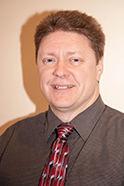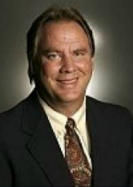 MASON CITY | This past week, the Globe Gazette took a closer look at the five finalists for Mason City's city administrator vacancy.
The five chosen by the city, and a search firm led by Story City Administrator Mark Jackson and Brent Hinson — a former city administrator in Garner who now works in Washington, Iowa — boast a significant amount of accomplishments at their prior jobs, ranging from downtown development projects to better management of the public's money.
They also all have more than two decades in the city management experience, and master's degrees from various universities related to their fields.
Four of the five, however, have also resigned or been fired from previous positions. The other candidate now works in Garner, where Hinson — one of the key players in helping Mason City narrow the candidates — used to be in his position.
Field narrows from 60 to 5
Mason City Personnel Director Perry Buffington credited Jackson and Hinson for finding 60 possible candidates, which produced what he felt was an impressive field. He added that constant turnover is common in the city administrator profession.
"This position serves at the pleasure of elected officials," Buffington said. "Almost every city administrator across the country ... has a lot of turnover in their background because of it."
Jackson offered a similar view to Buffington, citing the fact it is unusual that he himself has been city administrator in Story City for more than two decades.
He added it's important to dig into what caused certain resignations or terminations, and evaluate everything about the candidate's past.
"A lot of it is based on what you know and what they know … some communities are very difficult to be a city manager in," Jackson said. "It's usually just the culture of the community and the nature of the politics."
In interviews with the Globe Gazette this past week, all five finalists said they were excited about the opportunities Mason City offers and the direction the city is headed. They also explained how they would combat the challenges they face if they were selected, and why they would be the best fit for one of the largest cities in North Iowa.
Al Roder
In his current job as city manager in Independence, a job he has held since 2014, one of Roder's main accomplishments has been the installation of a new pool/aquatic center, built under budget by $800,000 for a total of $2.9 million.
He told the Globe Gazette he thinks Mason City has a positive culture right now, and would help see the River City Renaissance Project through if he were picked.
"I think it's a matter of understanding the ground that needs to be covered and not trying to reinvent the wheel," Roder said about the project specifically. "The size of the project is less significant than the process that we have to go through."
The Minneapolis Star Tribune reported in July 2008 that Roder — then city administrator in Northfield, Minnesota, agreed to drop a lawsuit against the city if Mayor Lee Lansing apologized for "behavior that he said fueled his decision to leave."
Rodur also resigned from his city administrator position in Norfolk, Nebraska, effective December 2010. Then mayor Sue Fuchtman later said Roder did nothing wrong and didn't deserve to be fired. No further details were given.
Rodur, in response to questions about those incidents, said the allegations against him in Northfield "were proven to be without merit." He added that what happened in Norfolk was simply a disagreement on the future of that town.
"The mayor made the comment and they wanted to go in a different direction … (she) was very forthcoming but there was nothing else given to me about it," he said about what happened in Nebraska.
Cole O'Donnell
In his most recent job as city manager in Dixon, Illinois — a job he held from 2016-17 — O'Donnell developed a five-year capital improvement program, which helped city council members and staff to identify projected shortfalls in revenue streams, and avoid any future shortfalls.
O'Donnell told the Globe Gazette that the Mason City job would allow him to return to his home state of Iowa, and thinks the city has the chance to be pretty progressive in the coming years.
One aspect to that is the aforementioned River City Renaissance Project.
"When it comes to the downtown project I've been through one in Algona on a smaller scale," O'Donnell said. "The way you really navigate through that is you need to work with the businesses to alleviate some of those fears … and keep promoting the downtown so people are interested."
In his last job, he was fired by a split council vote because he wasn't keeping department heads informed about discussions he had with council members. He also did not establish his main residence in Dixon, Sauk Valley Media reported in August 2017.
"As part of my separation agreement, I really can't say a whole lot," he said about what happened in Dixon, later adding: "I certainly could have done some things differently ... but there's a lot of personality issues in that community."
Joseph Helfenberger
Helfenberger, who served as city administrator in St. Cloud, Florida, from 2015-17, was responsible for helping lead a downtown development, ranging from hotel restoration to a new 10-15 story mixed-use building. The developer who assisted in the project spent more than $10 million on St. Cloud's downtown area.
Helfenberger said Mason City has a lot of potential and that if he is selected, he would help make the city the best that it can be.
That includes making sure the River City Renaissance Project is completed without any further challenges, he added.
"I would work with the task force group (Mason City Says Yes) that is currently spearheading it," Helfenberger said. "And be a facilitator to make sure that the roadblocks to getting the project done are removed, and that the resources are set to accomplish it."
He resigned from St. Cloud in July 2017, after a city council member made a motion to terminate him for allegedly spending more than $100,000 without the council's consent, Spectrum 13 News reported.
Helfenberger emphasized that this mistake was made by the city finance director, who resigned the week after the news broke.
He added his decision to resign was because he and council members didn't agree on certain projects and the future of St. Cloud.
"I was hired under a different council, and they wanted to go in a certain direction, they wanted a lot of growth," Helfenberger said. "They (new council members) wanted to go in a completely different direction, (and) it was a direction I ultimately didn't want to go in." 
Jeffrey Pederson
Pederson, who last worked as city manager in Paducah, Kentucky, from 2010-17, helped bring a $20 million, 124-room hotel to the city's downtown waterfront. It opened in July 2017.
He said he has lived in north central Iowa in the past, and thinks he is well-prepared for any challenges Mason City throws at him.
His past experience with hotel development should help with the River City Renaissance Project is he were picked, he added.
"I was fortunate to come into a time when development agreement and multiple partners involved, and I was able to get it done," Pederson said about the Paducah hotel. "I was able to make the commitment based upon the development incentives."
The Kentucky New Era reported in November 2017 that he was asked to resign from his position as city manager in Puducah. He finished there last month.
When asked about his resignation, Pederson said the city simply wanted to move in a different direction.
"I would simply that the city manager's job is political," he said, later adding: "I want to tell people it's not that my management style has changed, but it's the outlook of the majority conducting body."
Randy Lansing
Lansing, who started as Garner's city administrator in 2011, said earning the same position in Mason City would be a "career enhancement."
He added that he's happy about the positive mood in Mason City, made apparent by the River City Renaissance Project vote — both ballot items passed with over 74 percent approval.
Lansing emphasized that completing the project will be a top priority if he is selected.
"The first thing is get together with the (city) council and prioritize all the things that need to be done to see that through to fruition," he said.
Lansing added he has known Hinson, Garner's former city administrator for eight or nine years, but doesn't believe it played a major role in him being a finalist.
"I'm assuming it was the candidates and what they bring to the table," he said about him and his four competitors.
When asked about serving a much larger community in Mason City, Lansing said if he were selected, he would rely on department staff to help him do his job.
"I don't foresee difficulties," he said. "I'm making a assumption that Mason City has 'A' players as department heads … and  I work very well with department heads."
What's next?
All five candidates will be available to answer questions from the community in a public reception from 5-7 p.m. Feb. 16 in the Salisbury Room at the MacNider Art Museum, 303 Second St. S.E. They also will be interviewed by city officials from Feb. 16-17.
Buffington, Mason City's personnel director, said extensive background checks are still being done with all five finalists, and believes the city council should have a new city administrator officially selected at its March 6 meeting.
He added it's up to council members to do their homework and make the best decision for Mason City.
"At this point, the city council needs to have the opportunity to meet the candidates, assess their personalities and styles, to take a look at what their accomplishments are, and see how that translates into what they truly are looking for," Buffington said.