Last Call: Union Pacific, rail crew honor Mason City boy who died from cancer (with photos)
MASON CITY | When Elliot Burgos was growing up, he had a special love for trains.
His parents, Shanda and Jonathan Burgos, would take him to the Union Pacific Railyard in Mason City, near the bridge at 12th Street Northwest, to watch the locomotives roll past. He also had done a tour and ridden one of UP's trains.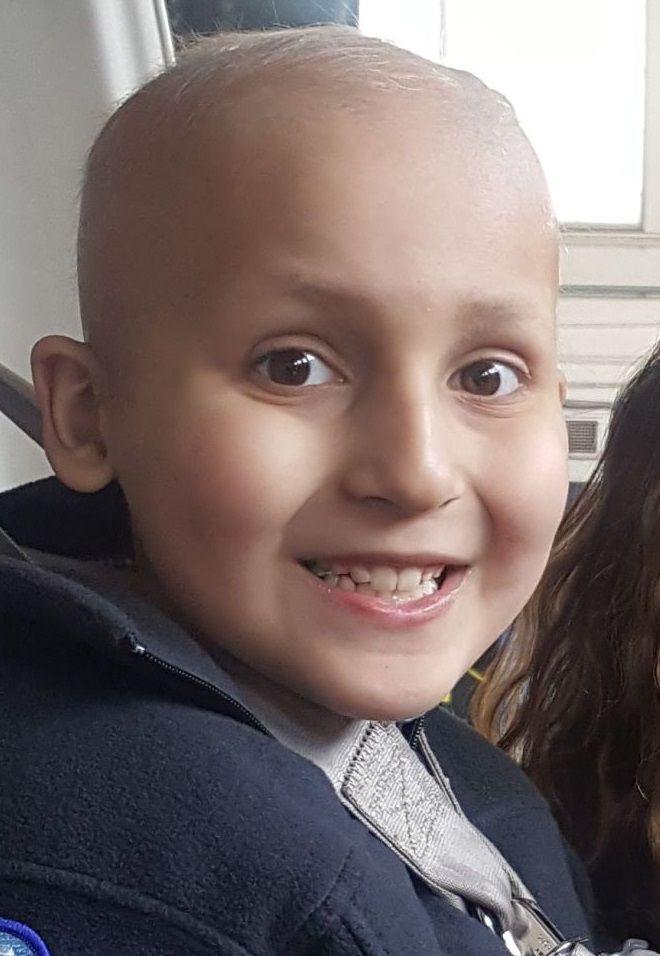 On Saturday morning, the Mason City rail crew and Union Pacific honored him and his family one last time.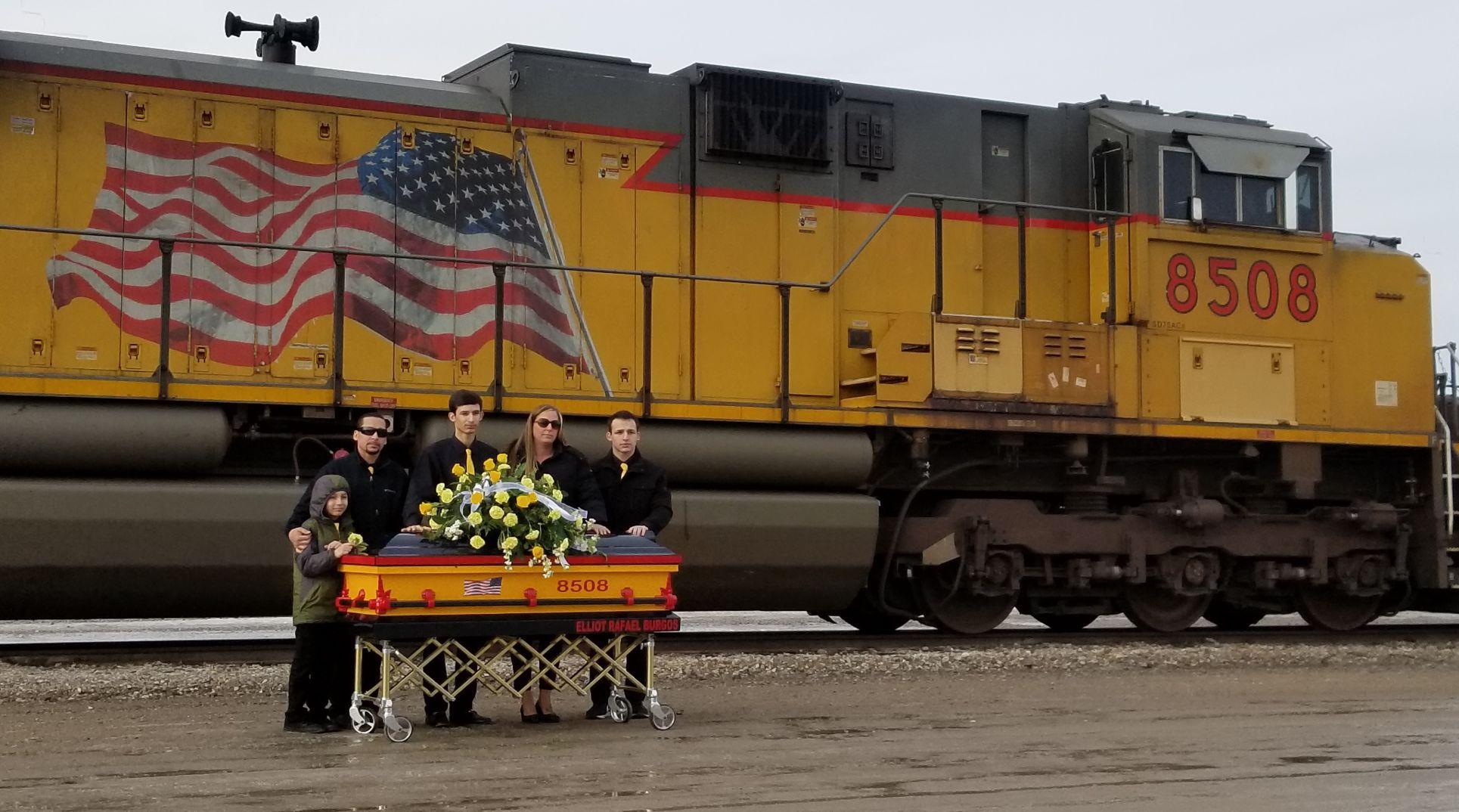 Elliot Burgos, 9, died Jan. 14 after a long battle with medulloblastoma, a type of terminal pediatric brain tumor that spreads down the spine.
Shanda, Elliot's mother, said they didn't know what to expect when they brought Elliot, in his casket, to the Union Pacific Railyard on Saturday. One of Elliot's favorite trains, the 8508, was sitting in the yard, and Shanda recognized the significance of that with one of the Union Pacific special agents present.
After all, Elliot was born on Aug. 5, 2008.
"The 8508 train we wanted to do was right here," Shanda said. "I looked at the train and looked at the number … and I looked at him (the agent) and said it was my son's birthday … and he had the same expression on my face, and we both realized it wasn't a coincidence."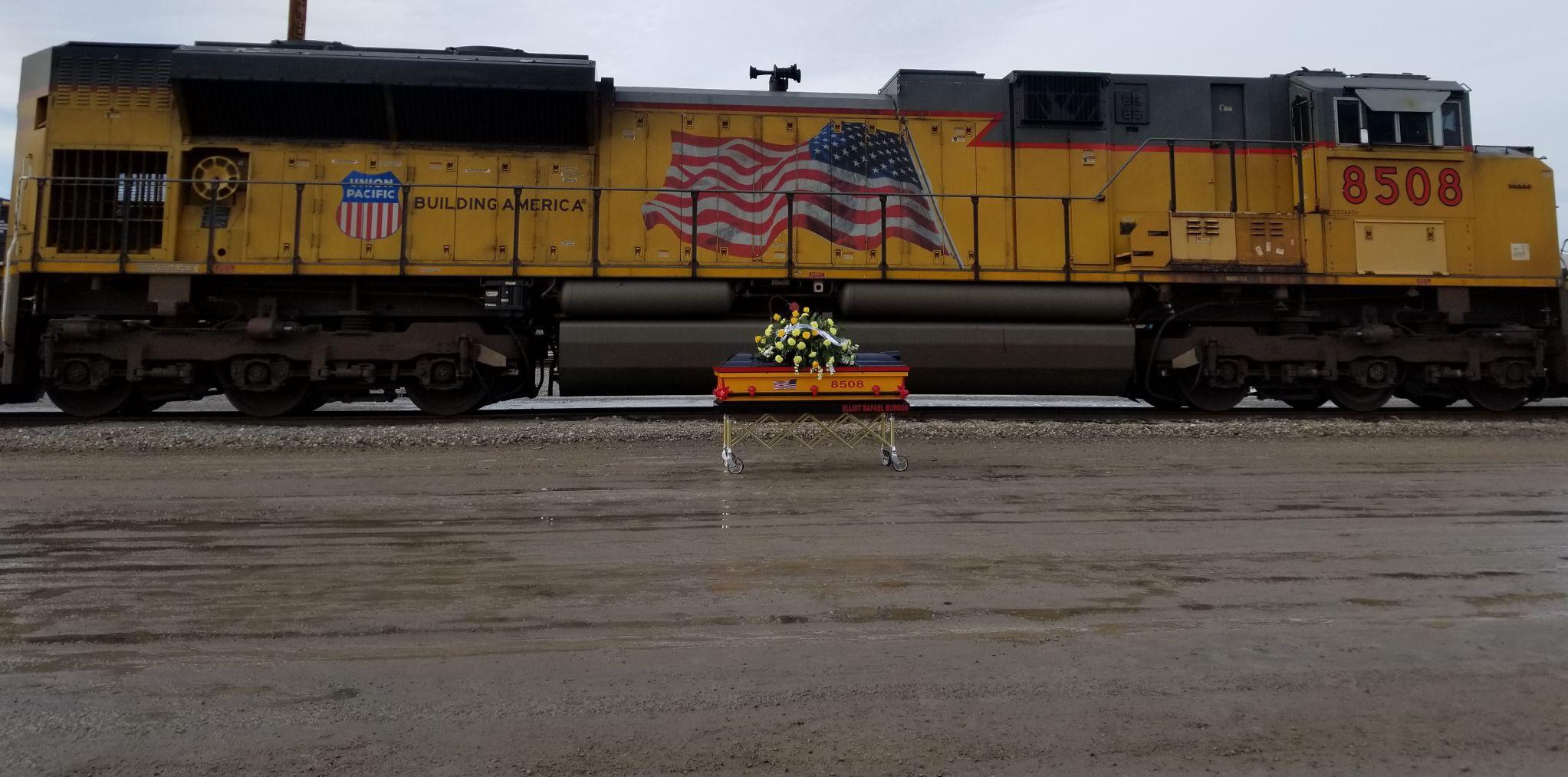 What makes the situation even more remarkable is the train was supposed to be in Nebraska, Shanda said. Its battery had died however, keeping it grounded after it had arrived in Mason City that morning, she added.
Randy Dodd, a UP worker, had informed Shanda of that circumstance—and  stated it didn't seem to be a coincidence.
"I don't think things just happen," Dodd said, according to Shanda. "I think things happen for a reason."
She commended Union Pacific for its support that day, and for coordinating a tremendous sendoff for their son. Workers honked train horns for Elliot, and lined up the 8508 painted on Elliot's gold, red and black casket to the 8508 on one of his favorite locomotives.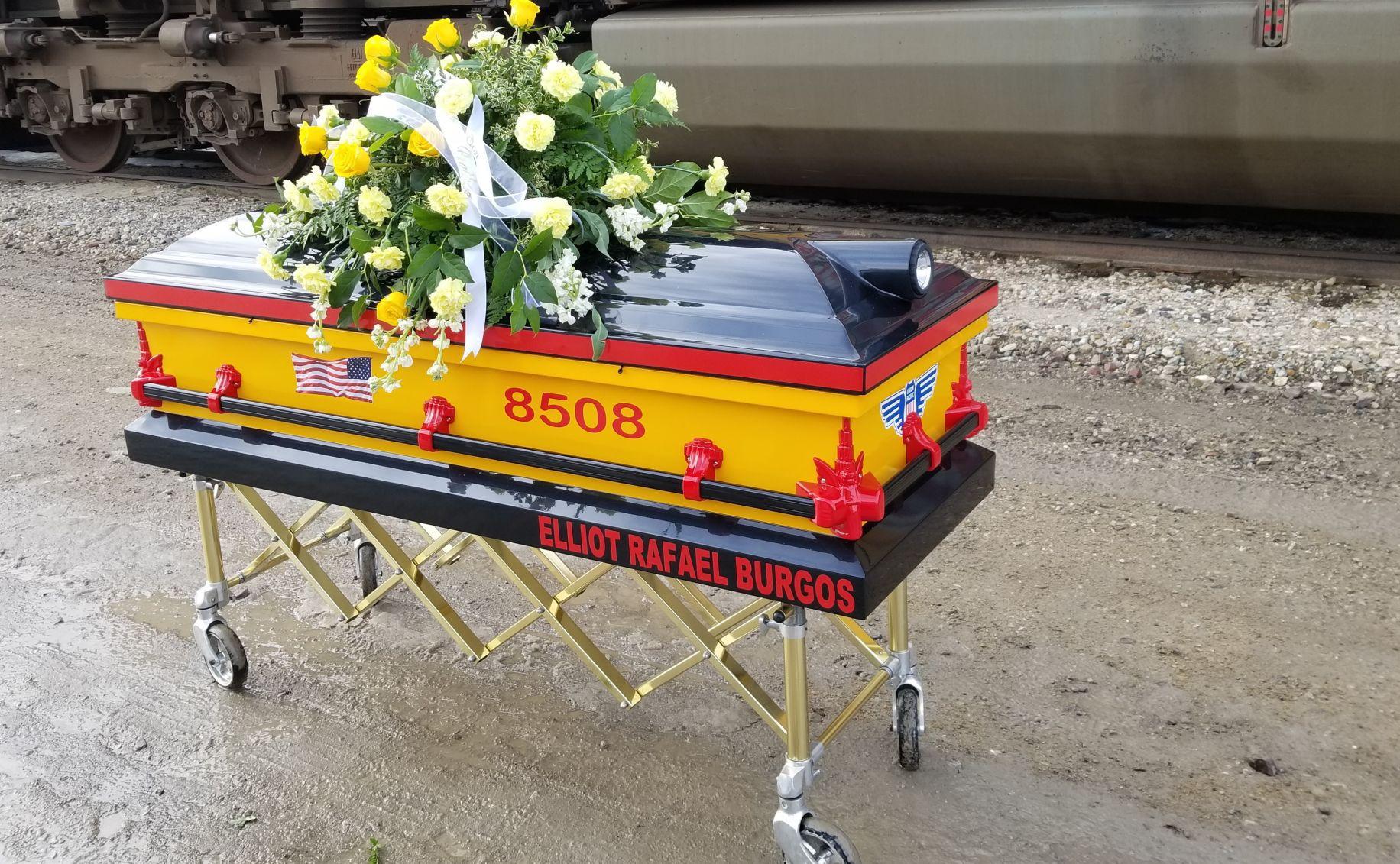 She also thanked the community for its continuing support during the past few years, as Elliot continued his courageous fight against cancer.
"If it wasn't for all the people's support, we wouldn't be able to do half of the things we did with Elliot," Shanda said.
And even though he's gone, Saturday's proceedings provided some much needed closure, she added. It was apparent Elliot was right there with them, along with his 8508 train.
"We just wanted to have one last goodbye for Elliot," Shanda said, later adding, "He was OK, and that train was on its way to heaven."