Iowa Senate Republicans approve massive tax cut plan Democrats say will bankrupt state budget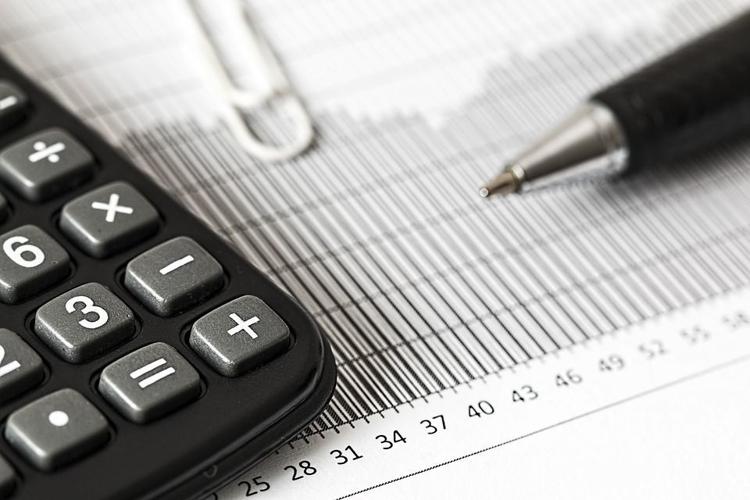 DES MOINES | Majority Senate Republicans passed a sweeping tax relief and simplification plan Wednesday they called a "bold" initiative that will cut individual and corporate income tax rates by $1 billion and spur growth, but a minority Democrat warned they are riding "a bobsled to bankruptcy."
Sen. Randy Feenstra, R-Hull, chairman of the Senate Ways and Means Committee, called the plan a bold approach that simplifies Iowa's complicated system, improves the state's competitive position and delivers "the largest tax cut in history of the state of Iowa."
Senators voted 29-21 to approve Senate File 2383 and sent it to the Iowa House. All 29 GOP senators voted for the bill while independent Sen. David Johnson joined 20 Democrats in opposing the measure.
"Today is a monumental day for Iowa families and Iowa workers," said Feenstra. "Today we'll vote on a bill that lets hard-working Iowans keep more of their paychecks because this will be the largest tax cut in Iowa history.
"Today we're taking a bold step in making Iowa's economy more competitive. Currently Iowa has the most complicated tax system in the nation. These issues have been stifling the Iowa economy," he added. "Yes, this is bold. Senators, we must be bold if we want to drive Iowa's economy by creating higher wages, more jobs and more opportunities."
The plan, called the Iowa Working Families Tax Relief Act, seeks to eliminate Iowa's federal deductibility feature in favor of cutting personal income taxes by 30 percent over a two-and-a-half year period of indexing. Iowa's top individual income tax rate will be lowered from 8.98 percent to 6.3 percent and the corporate income tax rate will come down from 12 percent to 7 percent. The number of brackets will be compressed from nine rates to five for individuals. On the corporate side, Iowa's four brackets will be reduced to two rates of 7 percent and 5.5 percent, providing about $240 million in relief over five years.
However, minority Democrats questioned how Republicans would pay for the massive cuts, noting the state budget lawmakers have to put together yet this session would take a $246 million hit in revenue under the Senate GOP plan. They also noted that majority Republicans in the Iowa House planned to work off Gov. Kim Reynolds' tax cut plan rather than the Senate approach.
"This is a bill that's going nowhere," said Sen. Matt McCoy, D-Des Moines, noting the bill was put on a one-week fast track from the time it was introduced until it came before senators on Wednesday. "We literally were flying blind into the abyss and I believe that this is the height of fiscal irresponsibility and mismanagement."
Democrats said the plan was being pushed with no public input and they predicted the tax cut would have "catastrophic consequences" for public education, public safety, managed health care or other vital services with the affect felt hardest in rural Iowa. They also said 4 percent of Iowans in the upper tax brackets would reap 22 percent of the benefits.
"We are taking a drastic, dark and disastrous path tonight," said McCoy. "We seem to be on a fast track. Sen. Feenstra, I know you mean well, but you are about to pilot a bobsled to bankruptcy for the state of Iowa, I have no doubt about it."
According to a state Department of Revenue analysis, the 566,405 Iowa income-tax filers who make $10,000 or less in 2023 would see an average cut in their individual income tax liability of $178, or 240 percent. The dollar averages would grow, but the percentage increases would decline among the various income brackets with those making $250,000 experiencing a $1,702 reduction and the 11,017 Iowans making over $1 million annually would receive a 12.7 percent tax cut averaging $5,796. Overall, state income tax collections would drop by $1.031 billion, an average cut of $610 or 22.7 percent, for the estimated 1,690,920 state income-tax filers.
A separate analysis of S.F. 2383 by the nonpartisan Legislative Services Agency indicated that the multi-year GOP tax plan would reduce general fund revenue by more than $1.163 billion in fiscal 2023 in a state that has an annual budget currently at $7.2 billion. The cumulative effect of the yearly tax reductions would top $4 billion by fiscal 2023.
According to the LSA analysis, the state general fund impact of the Senate GOP plan would be a reduction of $207.8 million in the 2019 fiscal year that begins July 1. In the following fiscal years, the revenue impact is a $770 million reduction in fiscal 2020, $941.3 million in fiscal 2021, $1.069 billion in fiscal 2022, and a $1.163 billion overall revenue reduction in fiscal 2023. The overall reduction to the state individual income tax collection would be $979.4 million and $267.4 million in state corporate income tax receipts by fiscal 2023.
Reynolds told reporters Wednesday it was a "positive" development that elected officials were discussing Iowa tax-law changes which she said was made possible by a federal tax package that was signed into law by President Trump last December.
"I'm excited that we're talking about tax cuts," the governor said. "They put a plan together, I put a plan together and now the conversation begins." She said any changes to the state's tax code have to be "responsible."
Reynolds unveiled her plan last month to cut Iowans personal income taxes by $1.7 billion over five years, revamp rates by phasing out federal deductibility and equalize sales tax collections by treating Main Street and online businesses alike. Her plan did not address corporate income tax changes.
"I feel very good about the proposal that we put forward," Reynolds said. "It reduces taxes, reduces rates and really modernizes the tax code, which needs to happen."
David Roederer, leader of the state Department of Management who also serves as the Reynolds-Gregg administration budget di director, said the governor's tax-cut proposal fits within the five-year state budget projections and includes triggers that delay implementation if the economy slows down or stops growing.
"We need to be able to sustain it, we need to do it in a responsible manner," Reynolds said of state tax reductions, adding that she also wants to honor commitments that have been made to education and to "continue to fund priorities of our administration" which her approach would do.
"I want to make sure that we can continue to do that and it's sustainable and I believe that the proposal that I put forward is. But I'm interested in looking at other things. I'm not saying it's my way or the highway. This is a vehicle, it's a place to start," Reynolds said, noting there are similarities between her plan and the Senate GOP approach that form the basis for finding common ground.
Officials with the Iowa Fiscal Partnership, a progressive think tank based in Iowa City, issued an analysis of the Senate GOP plan Wednesday indicating that Senate File 2383 would cut taxes and state revenue "well below what is required to maintain Iowa's current budget for education, health, public safety, and other services — and its phase-in sets out large structural deficits for the years ahead."
IFP officials concluded that Iowa's income and corporate income taxes are average in comparison with other states and could be made more equitable by eliminating tax preferences and loopholes and better recognizing living costs for moderate and middle-income families rather than cutting taxes.
"Senate File 2383 cuts taxes and state revenue well below what is required to maintain Iowa's current budget for education, health, public safety, and other services — and its phase-in sets out large structural deficits for the years ahead," according to the IFP analysis. "While S.F. 2383 would take small steps toward curbing a few costly tax expenditures, overall it would erode revenues, create structural budget deficits for years to come, and force cuts certain to imperil Iowa's basic infrastructure and traditionally accepted responsibilities for its residents."