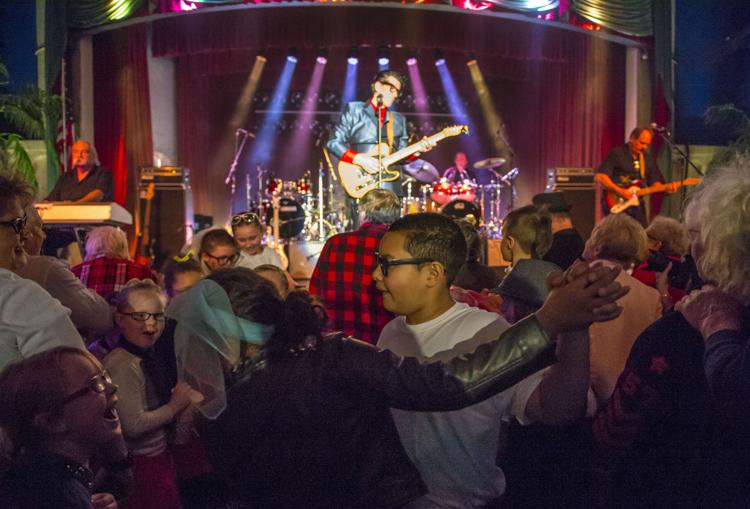 CLEAR LAKE | A local event steeped in rock 'n' roll tradition will honor two more legends this year -- one who started the party and another who saved the ballroom that houses it. 
This year's Winter Dance Party, which runs Wednesday through Saturday, will pay tribute to Darryl Hensley and Dean Snyder, both of whom had significant roles in the event's history.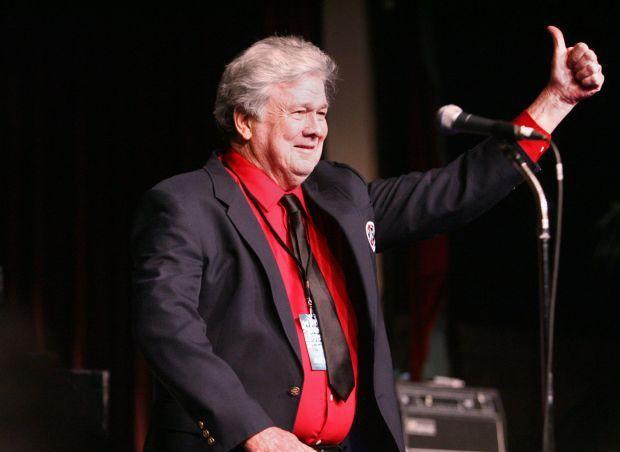 Hensley, 79, a well-known Iowa radio personality known as The Mad Hatter, died in September 2017. He was killed in a bicycle-car crash in Henderson County, Illinois, while participating in a group ride with the Bike Burlington cycling club.
A local radio station DJ, Hensley started the Winter Dance Party tradition in 1979 to commemorate the 20th anniversary of Buddy Holly, J.P. "The Big Bopper" Richardson and Ritchie Valens' last performance at the Surf Ballroom.
The three died in a plane crash Feb. 3, 1959, about 5 miles north of Clear Lake.
"We're honored to carry those traditions on that he (Hensley) started," said Laurie Lietz, Surf Ballroom & Museum executive director and events coordinator.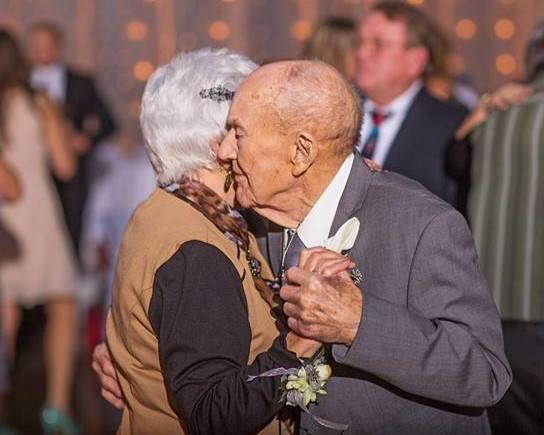 Snyder, 87, founder of Dean Snyder Construction Co. and whose family owns the Surf Ballroom, died in January.
"Nothing seems like enough for what he did for the Surf and North Iowa," Lietz said.
When the Surf Ballroom was in danger of closing in 1994, Snyder bought it and refurbished it so Clear Lake would not lose one of its gems.
The Mad Hatter will be honored Friday evening, and Snyder will be honored Saturday evening.
"It's bittersweet to lose such great and important people," Lietz said.
Hensley's family and friends will also host The Mad Hatter's Tea Party at 11 a.m. Friday at the Surf District Rock 'n' Roll Grill featuring DJ Randy Chestermann, memorabilia, drink specials and more to celebrate his life.

The Winter Dance Party is considered a "huge boost" to the local economy and the Surf, Lietz said. About 2,000 tickets are sold, drawing individuals from 36 states and five countries, bringing in an estimated $2 million to North Iowa in the middle of winter.
The event will kick off Wednesday evening with the family sock hop at 6:30 p.m. with Johnny Rogers' "History of Rock 'n' Roll Show."
Thursday's lineup is Freddy "Boom Boom" Cannon, Jay Siegel's Tokens, Austin Allsup and Rosie & The Rivets.
Friday evening will feature The Holy Rocka Rollaz, Bobby Cochran Band, Vito Picone's The Elegants and the Tailfins.
Saturday's grand finale will include Brenda Lee and Bobby Rydell, along with Winter Dance Party favorites Albert Lee & Friends; Linda Gail Lewis, sister of legendary rocker Jerry Lee Lewis; and Danny B. Harvey & Annie Marie Lewis.

Tickets to the Winter Dance Party, good Thursday through Saturday evenings, are $115 in advance or $125 at the door. The VIP tickets are sold out.
Lietz said tickets are still available but are expected to sell out.
Tickets may be purchased at www.surfballroom.com or by calling the Surf's box office at 641-357-6151 8 a.m. to 4 p.m. Monday through Friday.