Rockwell girl shaves head in support of best friend who lost hair to leukemia (with photos, video)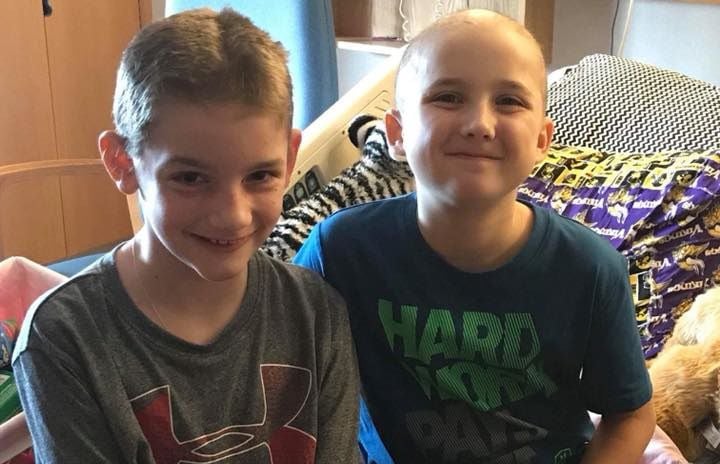 ROCKWELL | Eastyn Petersen has been friends with Emersyn Brown for as long as she can remember.
So when Eastyn, 11, learned earlier this month that Emersyn, 10, had been diagnosed with leukemia, she was devastated. 
"She was pretty bummed about it to say the least," said Aaron Petersen, Eastyn's dad. "She cried for days and days."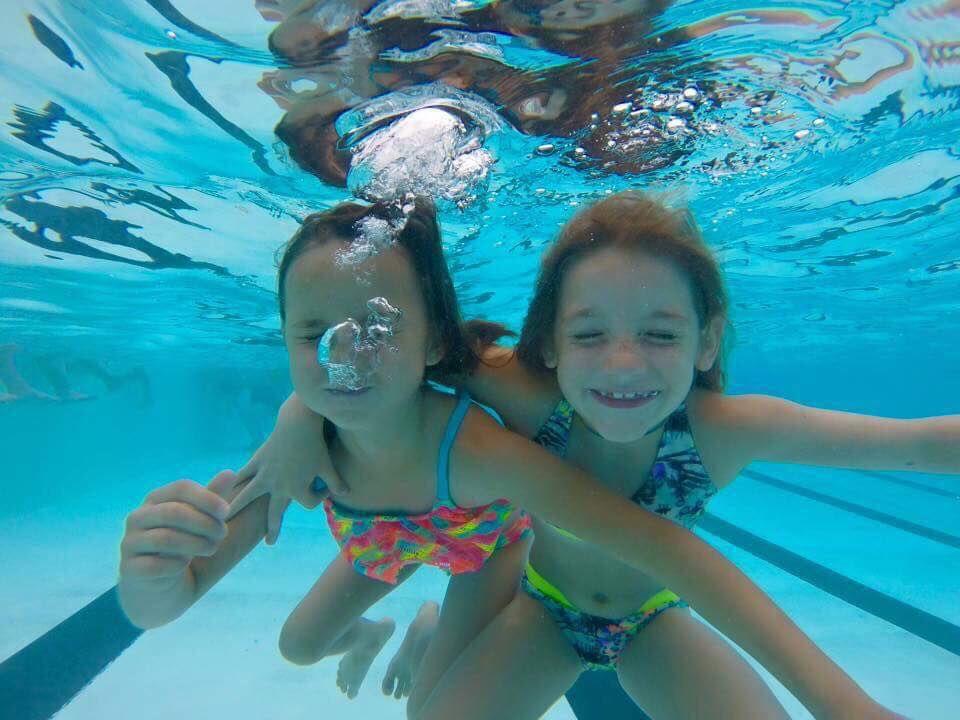 Eastyn and Emersyn are two active fifth-graders at West Fork Elementary School in Rockwell — they each play soccer, basketball, and swim at the local pool, among other activities.
As the community has learned of Emersyn's diagnosis, the support on social media and throughout Rockwell has been overwhelming, according to Teri Peterson, Eastyn's mother.
That belief was shared by Kelly Patterson, Emersyn's mother. Patterson said her and her family are extremely grateful for the support from the local community, school district, churches and friends.
Students at West Fork Elementary are continuing to collect donations for Emersyn, and a benefit has been scheduled 4 to 7 p.m. April 7 at Sacred Heart Catholic Church's parish hall. A silent auction, live auction and bake sale will be held to raise money for Emersyn's treatment. She is currently at St. Marys in Rochester, Minnesota.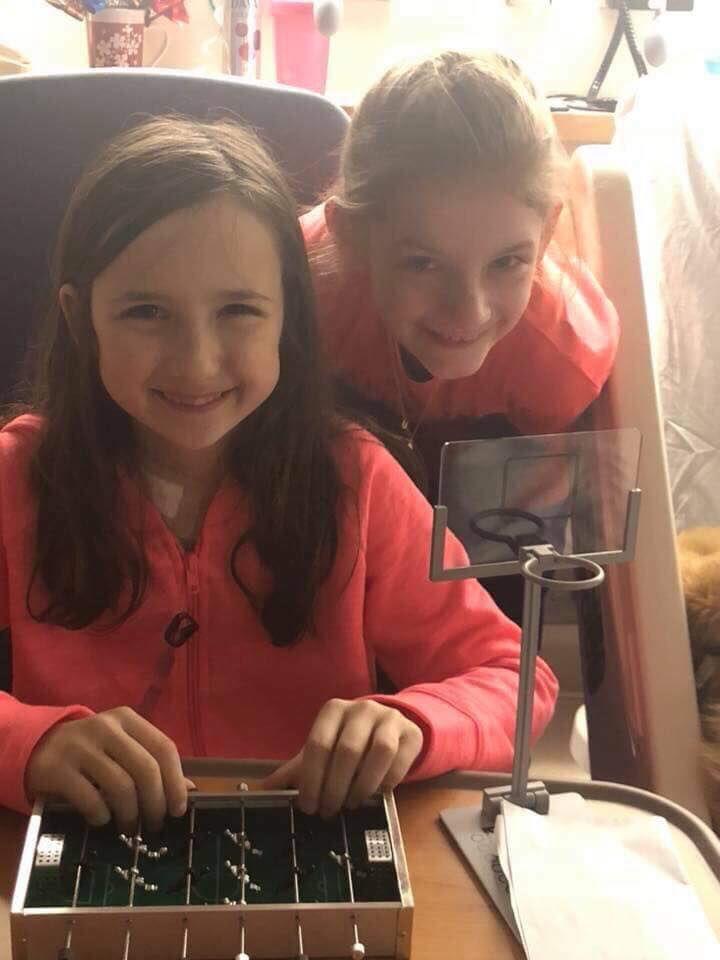 Eastyn — who praised her friend's honesty and respect for others — said it's vital that this support continues.
"It's really important because I really just want to play with her this summer and have fun with her," Eastyn said.
She's already taken some major steps herself in support of her longtime friend, selling bracelets to raise money for the benefit and wearing orange for leukemia awareness. Teri and Eastyn travel up to Rochester once a week to visit Emersyn, and Eastyn decided that like her friend, she would have her head shaved.
"It wasn't even a question, she had to do it," Teri Petersen said with a laugh, about her daughter getting her head shaved. "I had no say in it, my husband had no say in it."
Both Aaron and Teri Petersen said Emersyn is like another daughter to them, and that her energy and positive attitude has helped them to cope since she was diagnosed.
"She's just a fun-loving kid," Teri said. "She just wants to have fun all the time … and she's just a sweet genuine girl that comes from great family."
Aaron said they try to make the trip up to Rochester as much as they can, so Eastyn and Emersyn can share a few laughs and catch up.
"I always say laughter's the best medicine," he said. "I think Eastyn needs the visits just as bad as Emersyn does … Eastyn's bummed out pretty much all week until the end, when she gets to go up and visit Emersyn."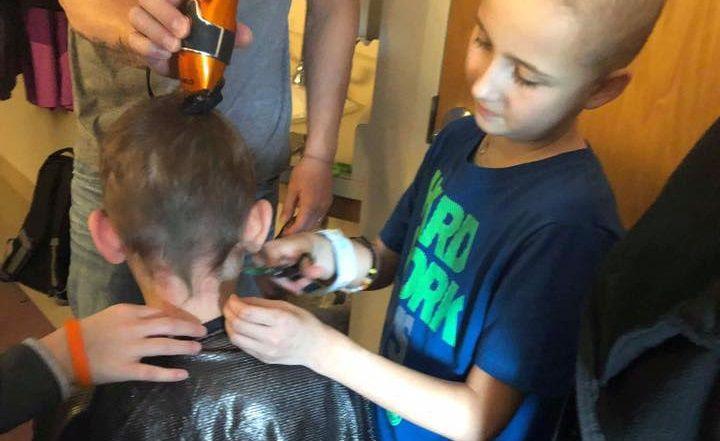 Tracy Peterson, West Fork's second through eighth-grade principal at the district's Rockwell campus, said she and others were stunned when they heard about Emersyn's diagnosis. 
But students, teachers and other school officials continue to rally behind her, she added — while the 10-year-old continues her fight against cancer.
"You never know who or what cancer is going to touch," Tracy Peterson said. "If there's anybody that can battle it, it's definitely her."
Patterson said her daughter's upbeat attitude since she was diagnosed has helped her family immensely.
"If you believe something and have positive energy, I do think it makes a difference," Patterson said. "Just seeing her have that positive energy flows out to all of us."
Those interested in donating to Emersyn's family can contact Kristin Zimmerman at 641-512-2135 or Abbie Nielsen at 641-420-7194. A GoFundMe page has also been set up. Find it by searching for "Emersyn Brown" on the website.