'It's suspicious': North Iowan Korean War veterans skeptical of North-South meeting (with photos)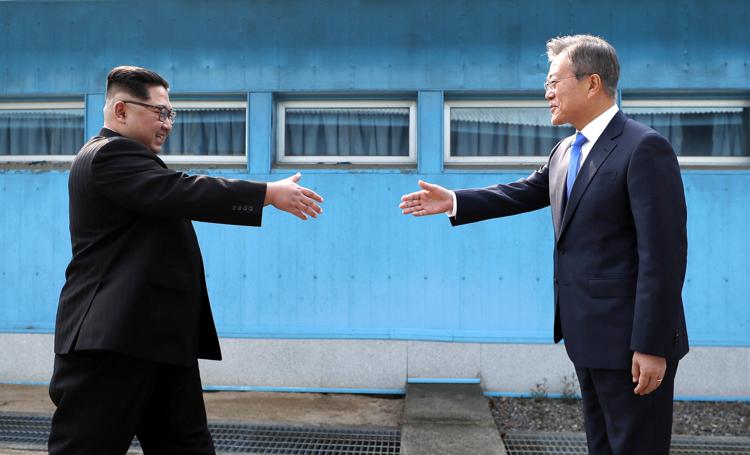 A Korean War veteran from Clear Lake never thought he would see the leaders of North and South Korea meet. 
That changed Friday, as the leaders of the two countries met, vowing to seek a nuclear-free peninsula and work toward a formal end to the Korean War this year.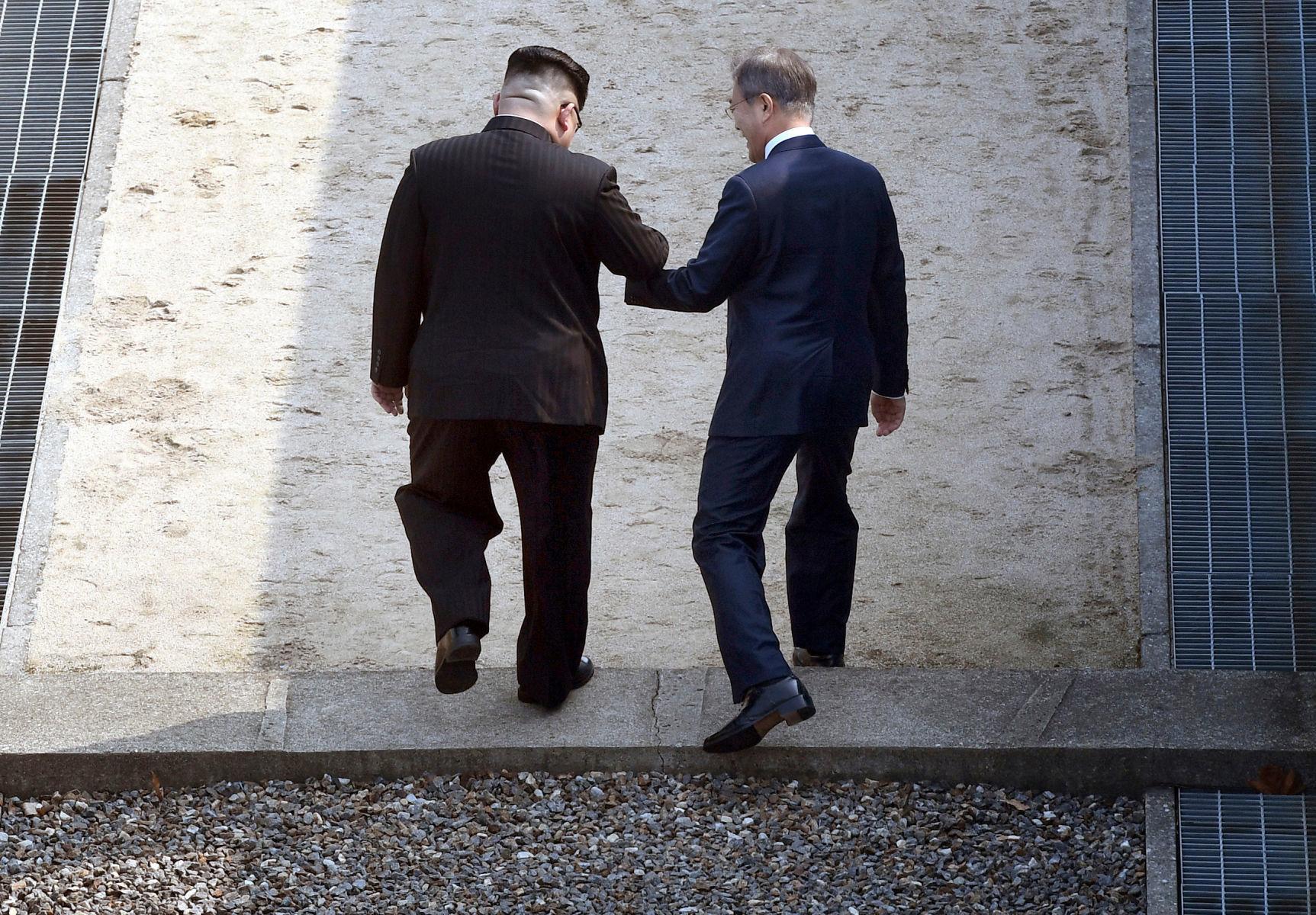 As he walked over the countries' border to greet South Korean President Moon Jae-In, North Korean leader Kim Jong Un became the first leader of his nation to set foot on southern soil since the Korean War. Both leaders then briefly stepped together into the North and back to the South.
"I think China has something to do with it," said A. James "Jim" Bonner of Clear Lake. "It's suspicious."
Bonner, a 1949 graduate of Swaledale High School, was drafted into the Army at age 20 after getting his first trucking job. He was a chief radio operator stationed at an air base in Okinawa, Japan, that bombed North Korean targets. 
He's unsure of what will become of this step in diplomacy between the two Koreas.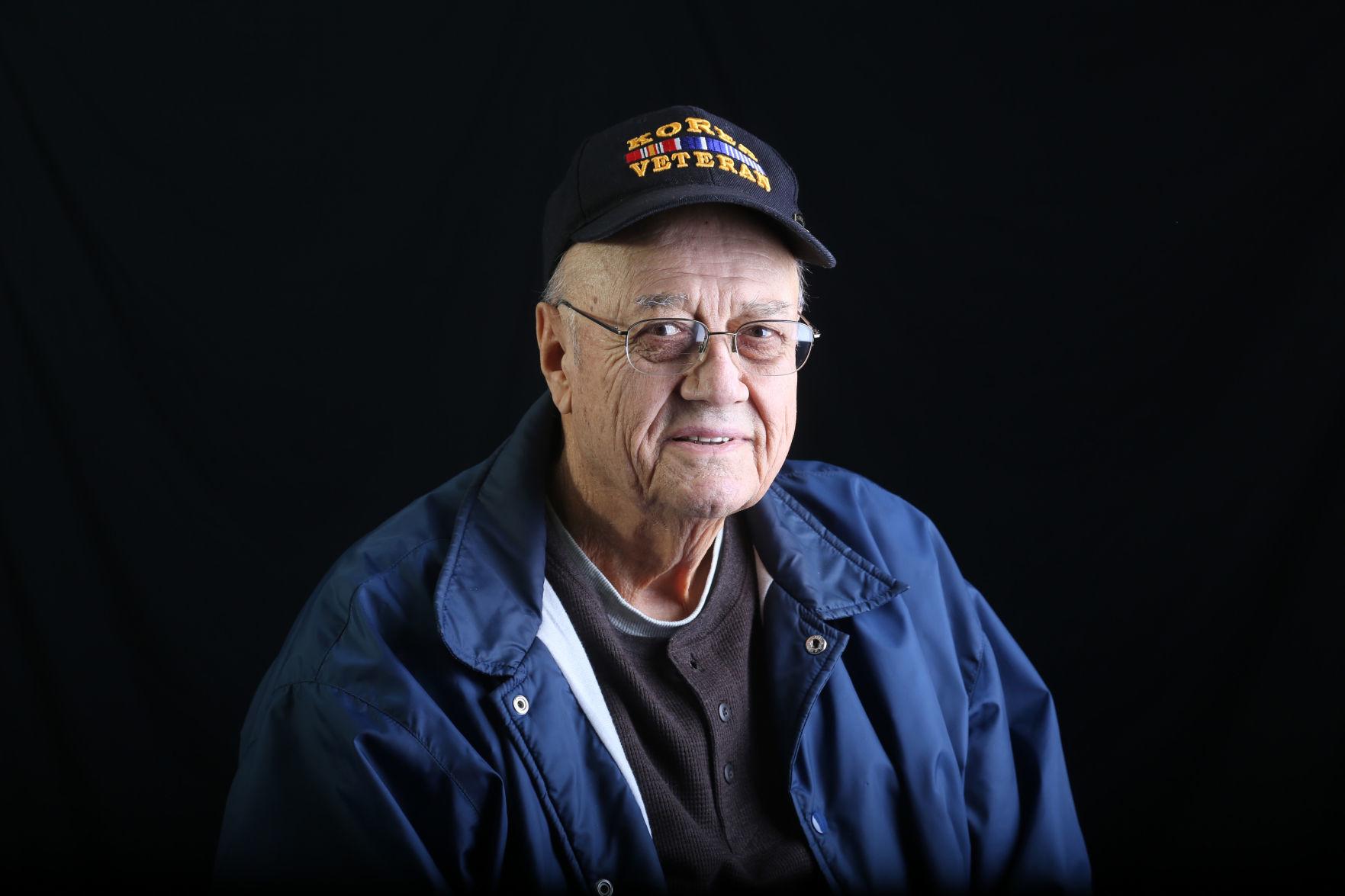 "I guess we'll wait and see, I don't know," Bonner said. "They never got along before, I don't know why now."
Nels Goldberg, of St. Ansgar, was a 23-year-old carpenter when he was drafted and assigned to the military police. He was sent to Korea in March 1956, after the war had ended.
Goldberg, who joined the 8th Army's 728th MP BN, was responsible for guarding a highly-classified Air Force installation north of Seoul. He has "no idea" what was at the secretive base, but believes the installation is still being used today. 
The base is located near the 38th parallel, or the demilitarized zone separating North and South Korea.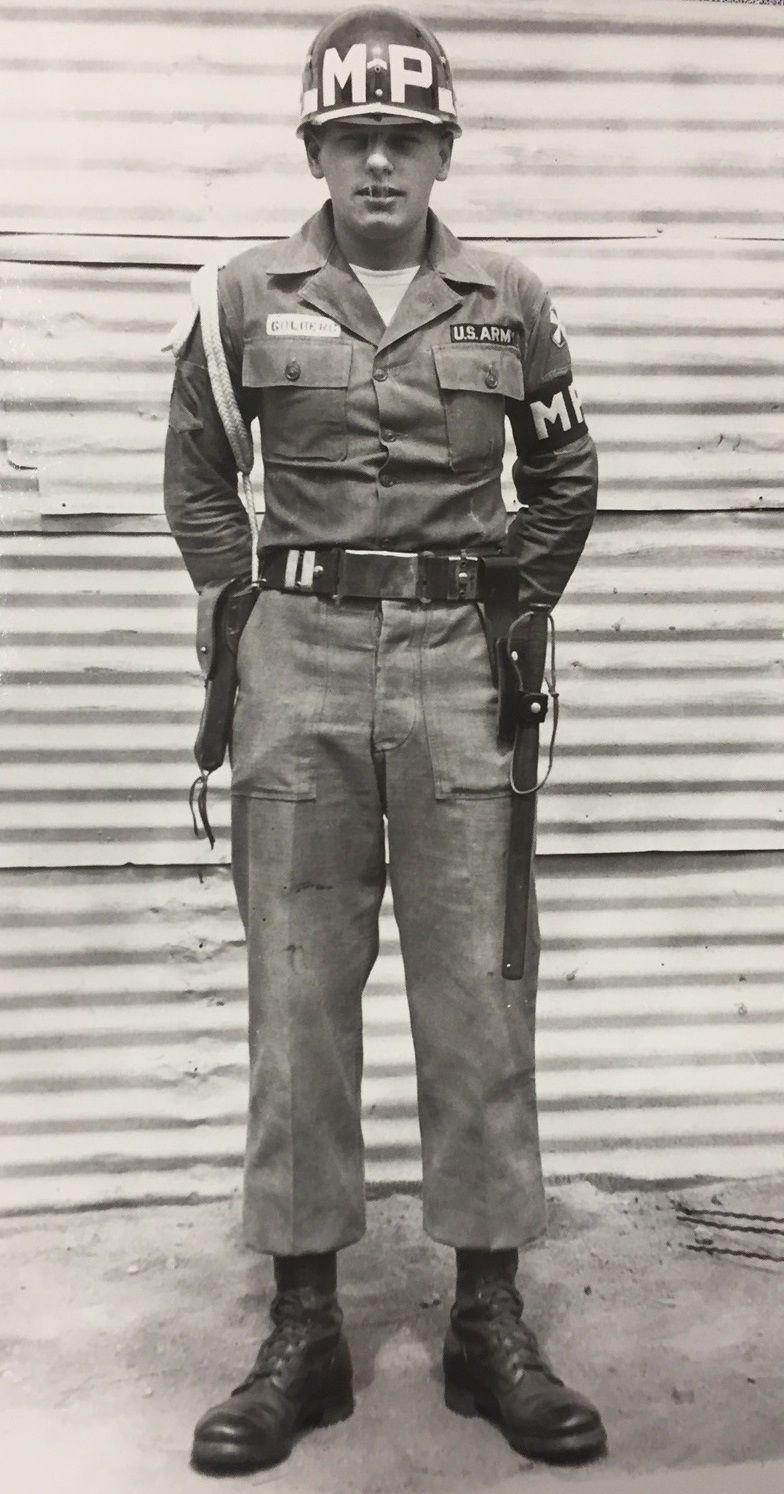 "North Korea said they would never be satisfied until South Korea was a part of North Korea and now we know that's never going to happen," he said.
The meeting of the two leaders is a historic moment, according to Goldberg.
"They've let this go for 50 years and I'm sure the leaders are looking at this and going, 'we can't let this go on," Goldberg said of the tension between the two countries.
He spoke of the unfortunate splitting up of families due to the conflict.
"It wasn't good from the start," he said.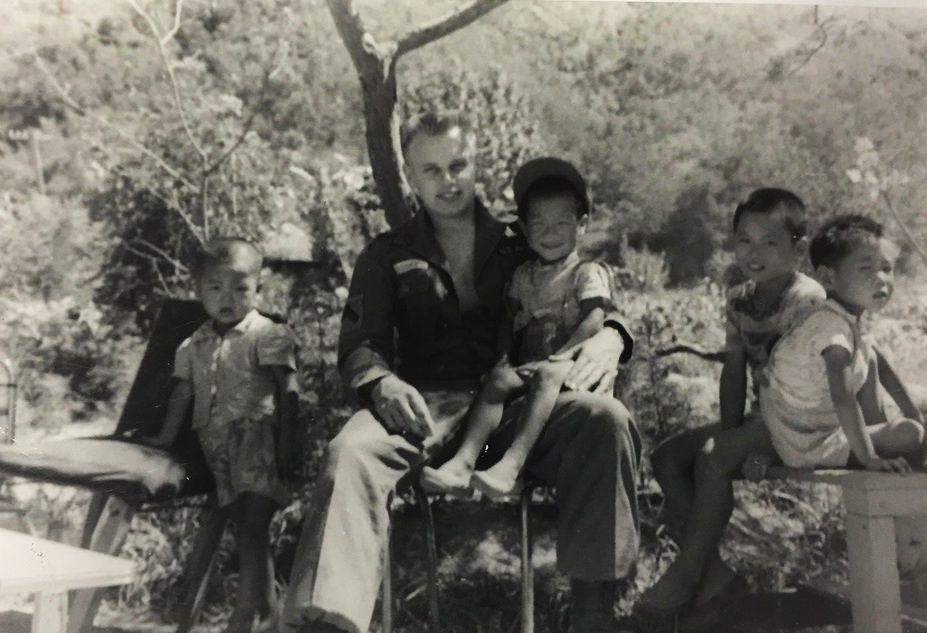 Goldberg has personally seen the toll the conflict has taken on the citizens, mostly the children.
His unit was stationed about three-fourths of a mile away from an orphanage, and even took in a 13-year-old boy, "Tony" Lee In Soon, who was found alone during the war. The teen was eventually reunited with his grandma, according to a letter Goldberg received about two years after he returned home. 
"There's no one that suffers more in war than the children," he said. 
Goldberg said he hopes the two countries can work something out for the sake of the citizens and the families torn apart by the conflict.
"The citizens are the ones who suffer," he said.
He described a time when he had R&R and flew to Tokyo. When he flew over Korea, he could see city lights in the south and complete darkness in the north, highlighting the differences in industrialization between the two countries.
"The poor civilians are at the mercy of their leaders," Goldberg said. "They're so brainwashed up there."
Goldberg said the average person has no idea what life is like for people in North Korea.
"I feel sorry for the people of North Korea," he said. "North Korea is so backward."
Still, Goldberg said he does not trust North Korea and believes China is heavily involved in this diplomatic move.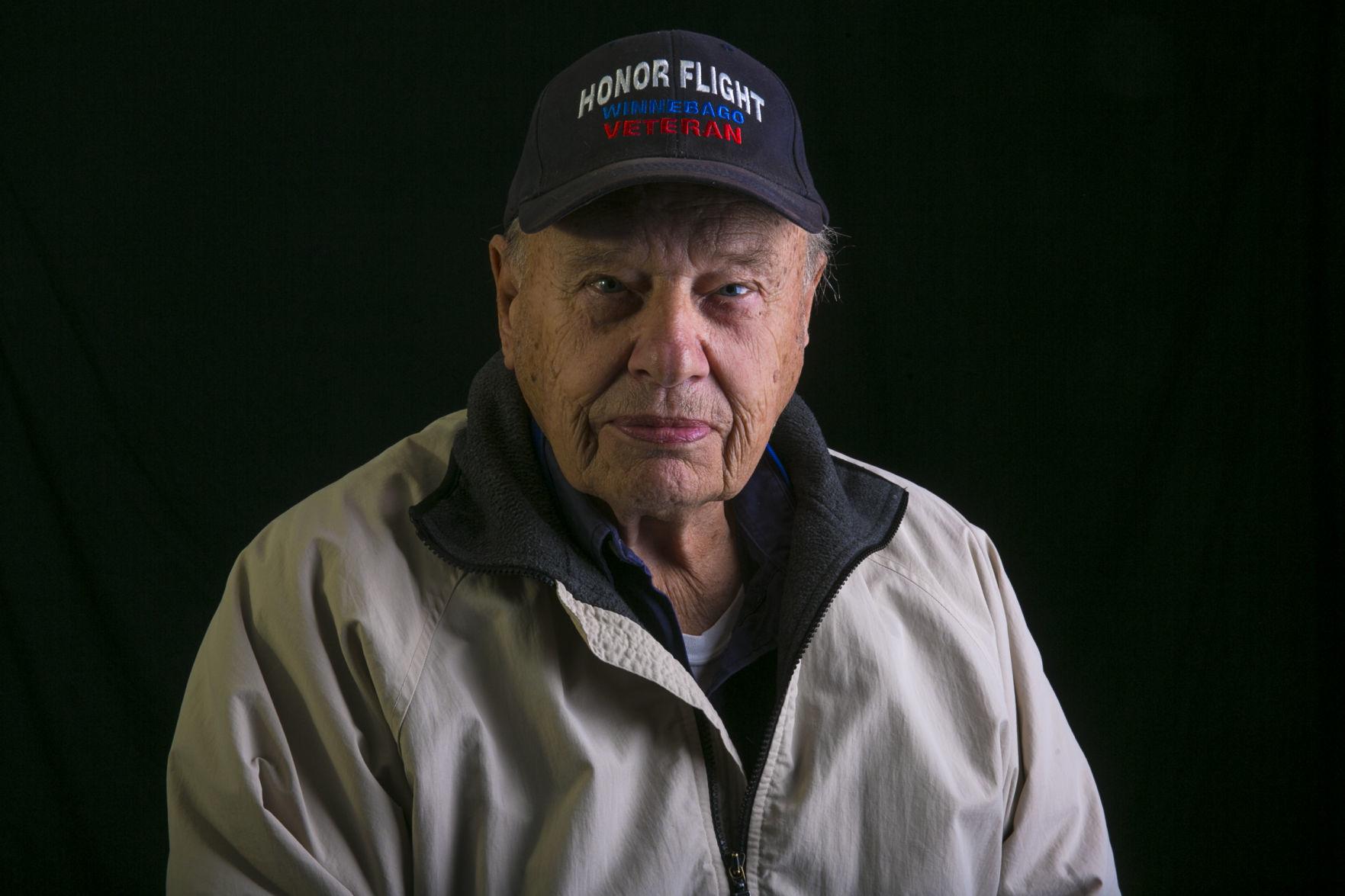 "I thought that the only way people can work things out is to come together and make it happen, because you have to meet and you have to talk," he said. "I blame part of this problem on our leaders, because for years they didn't try."  
Both Koreas agreed to jointly push for talks this year with the U.S. and also potentially China to officially end the Korean War, which stopped with an armistice that never ended the war.
Kim and President Donald Trump are expected to meet in coming weeks.